Columbus Ohio Family Lifestyle Photographer
A date at Krispy Kreme with my own family- lifestyle photography style
Last week we had a wonderful family evening trekking in the Olentangy River at Highbanks Metro Park with our two boys. After working up a sweat digging around in the river, we headed on over to cool off at our kids favorite restaurant– Krispy Kreme

They absolutely LOVE to watch the doughnuts go through the conveyer belt, and even more love to eat the doughnuts. My husband and I are about to celebrate our 13th wedding anniversary, and our wedding cake was made out of none other than Krispy Kreme doughnuts. We have a slight obsession with them

People still talk about how awesome our cake was! To celebrate our anniversary we usually get doughnuts for breakfast and now we've extended that into a family gathering with our children. Check out how much fun we had!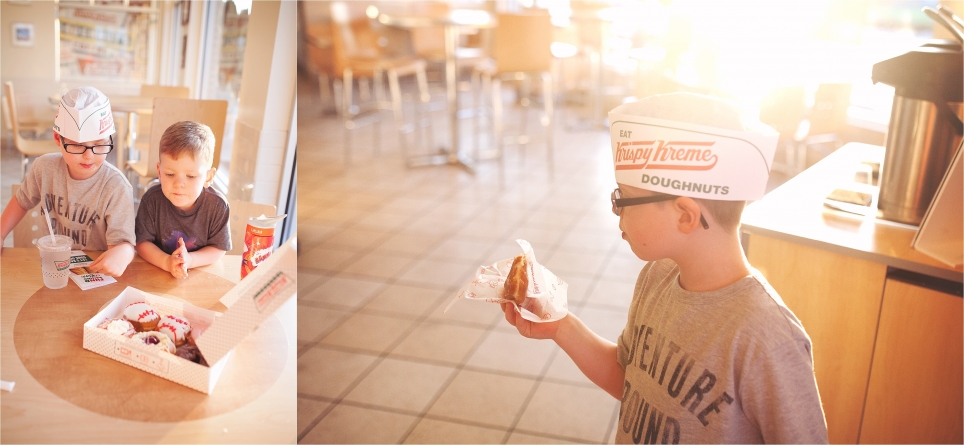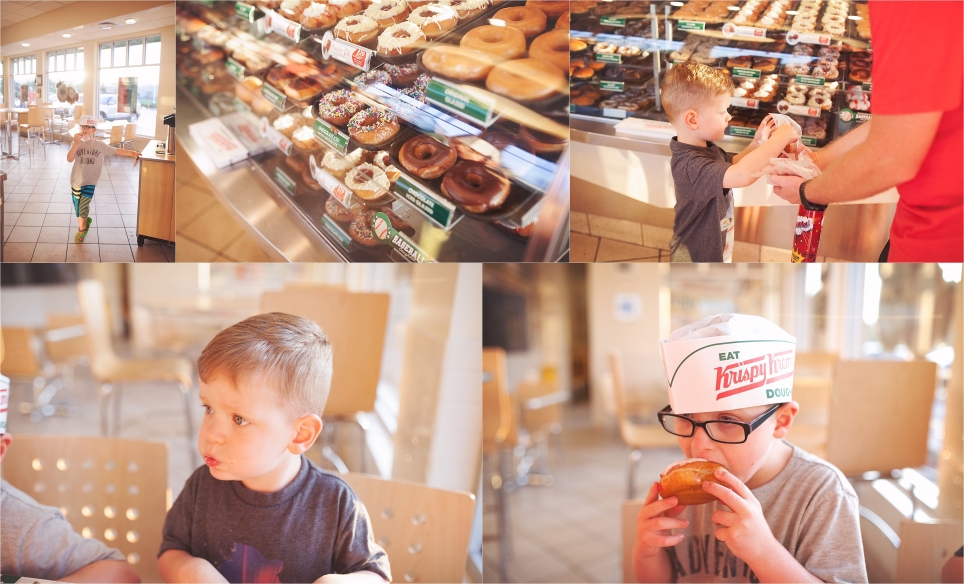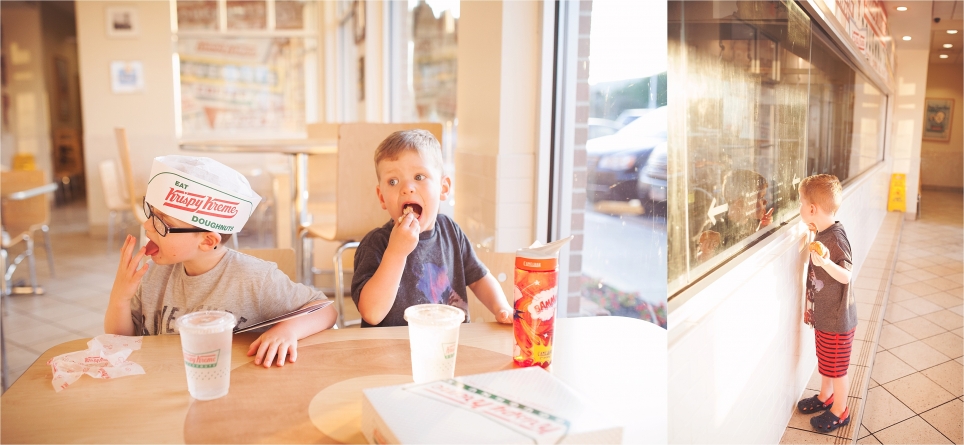 And just for funsies, here's a snap of our Krispy Kreme wedding cake circa 2003

Cake photo credit: Thurner Photography

Did you enjoy these lifestyle images of my own family? Well if you're looking for a lifestyle family photographer in the Columbus Ohio area, you've come to the right place! I specialize in newborn, family, maternity and fresh 48 and hospital photography in Westerville, Ohio as well as the surrounding areas.